JANICE MARDELL - HEADTEACHER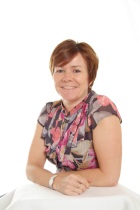 I have been Head teacher at Overstone Primary school since September, 2014. I have taught at the school for many years and I feel that it is so important that the school remains a central part of the village community. My entire career has been in Northamptonshire, which is where I trained. My specialism was PE and I am always keen to engage pupils in extracurricular opportunities. For example, we have taken part in the Northampton Junior Strictly dancing competition for a few years now and have enjoyed great success. As a result of this, many of our pupils now enjoy dance as a new hobby which is fantastic.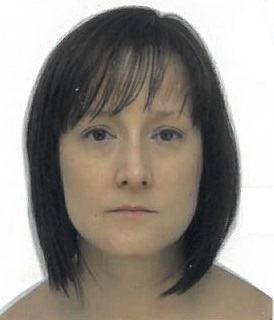 KATHRYN HAMILTON – PARENT GOVERNOR - CHAIR OF GOVERNORS
My family and I moved to Overstone in 2010. I have been a parent governor for three years and I have two children who attend the school in years 4 and 6, with my third child due to start in 2019! Having spent 20 years in the manufacturing industry, I have made a career change and gone into the teaching profession myself. I completed my PGCE last year and I am now working part-time at Standens Barn Primary school in year 2. I believe that my previous experiences within the private sector and now my new role as a classroom teacher allow me to widely support Overstone Primary School in both a professional manner and as that of a parent. I have been part of the Resources committee for the past 3 years and have now moved over to the Teaching, Learning and Safeguarding committee.
VERONICA TROTTER – VICE CHAIR
Having experienced a variety of Governing bodies at my own children's schools, I chose to become a Governor at a school where I had no attachment to and could look at all aspects of the school impartially.
Choosing Overstone Primary was an instant decision for me. I immediately liked the feel of the school, its ethos and all those involved seemed happy to be there!
As my role in Financial Services sees me talking 'all things money' – a position on the Resources Committee with a close eye on budgets seemed an obvious choice. I also have a keen interest in how Numeracy is taught in school although I enjoy developing my knowledge on the Talk for Writing Literacy scheme.
My outside interests are all focused around music both performing and listening. I am a member of the Northampton Bach Choir whilst my son is currently Head Chorister at All Saints Northampton, so our free time is very much taken up with rehearsals and concerts. I enjoy watching the children perform at OPS and am always impressed by the variety of talent they display. BBC Strictly is no competition for our fabulous dancers!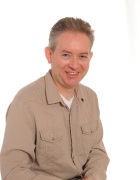 ANDREW HALLIWELL - LA GOVERNOR
I have been a governor at Overstone since 1993.
I work as a psychiatric nurse, and have done for 25+ years.
Religion - a Quaker for many years now.
Politics - definitely - ask me about politics at your own risk!
I live in the eastern district in Northampton, where many of our children come from, although when at primary school I also attended a small village school. To me it is very important that small village schools like ours and what they can provide should not be lost in the rush for development.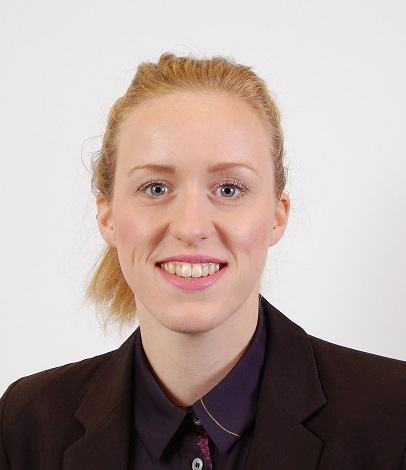 STEPHANIE WELSFORD (nee Dennis) – CHAIR OF RESOURCES COMMITTEE
I joined the Governing Body at Overstone in 2014. I am a solicitor in a local firm in Northampton specialising in agricultural property transactions. I enjoy spending as much time as possible outdoors, whether running, cycling or pottering around my garden. I have a special interest in the holistic long term prosperity of our Governing Body and the School as a whole, meaning I like to look forward to the challenges ahead (whether they come from the proposed expansion in 2016/17 or the change of status to an Academy) and to assist with the planning and preparation for these.
SUE COLLINS – SAFEGUARDING GOVERNOR
I have been a Governor of Overstone Primary School since 2003, and was Chair from 2009 to 2013. I am a Community Governor and Safeguarding and Literacy Governor. Before retiring, I worked as a manager in Human Resources in the Health Service and Local Government, involved mainly in Performance Management and Recruitment. I also trained managers in these areas. I have a diploma as a Member of Personnel and Development and an M.A. in Human Resource Management. At Overstone Primary I am a member of the Teaching, Learning and Safeguarding Committee and am a performance management governor for the Headteacher. I have participated in Learning Walks for reading and writing. Once a week I go into the school to hear Class 3 children read. I am also interested in the activities the children are involved in i.e. Strictly Come Dancing, Rose Day.
TILLY THOMPSON – SEN GOVERNOR
I have been a community governor for several years. I have lived in Overstone for many years and my children attended Overstone School in the 1980s.
I am currently a member of the Teaching, Learning and Safeguarding Committee and am the SEN governor, meeting regularly with the SENCO.
I worked as a Counsellor and Family Worker for Action for Children retiring in 2015. Previous to this I managed a GP practice and worked as a Radiographer.
I now supervise counsellors at Youthworks CIC in Kettering and also counsel young people privately.
I am particularly interested in the emotional wellbeing of the children and staff at Overstone School, as I believe positive emotional health is important in enabling academic achievement and a well- balanced child.
I enjoy spending time with Class 4, who are always welcoming and am regularly in school on a Friday morning.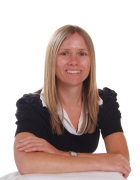 DEE DAWSON – STAFF GOVERNOR
I joined Overstone Primary in April 2002 and have been a staff governor since then. During this time I have been on many of the committees and currently I'm on the Teaching, Learning and Safeguarding committee. Over the years I have seen many changes within the school and have enjoyed being part of the continual growth and development.
My roles within the school are: senior teacher, maths subject leader and I'm one of the designated safeguarding leads. I'm also the educational visits coordinator and the Initial Teacher Training lead, which involves overseeing the training of students from Northampton University within the school.
ELLEN HIGGS – CO-OPTED GOVERNOR - CHAIR OF TEACHING LEARNING AND SAFEGUARDING COMMITTEE
I have been a Governor since 2012 and have 2 children. I am chair of the Teaching, Learning and Safeguarding Committee, sit on the Strategic Working Party and Performance Management Committee and am responsible for e-safety & IT. I regularly visit school and have volunteered at swimming since 2011. Recently I have taken a break from work to spend time with my family and renovate our home. Prior to this I spent many years working in a large organisation leading large-scale major-change projects and am keen to use my experience to help make Overstone school the best possible.
NICK BARBER – PARENT GOVERNOR
I have been running a locally based cleaning business for the past 22 years and prior to that I served in the RAF as a navigator for 16 years. I have a wealth of experience of dealing with people and HR issues, having a staff of over 200 employees, and a good understanding of the many rules and regulations necessary in running a commercial organisation in today's environment. I work with over 300 customers across many industry sectors, from education to healthcare, and from industrial manufacting to legal services.
I have lived in Overstone for the past 7 years, my daughter is currently in year 4 at the school, and I am passionate about our village infrastructure, of which the school plays a major part. Whilst I have no previous experience in school governance, I did help run a local youth drama group for 15 years.
BRIDETTE LEDGERWOOD - PARENT GOVERNOR
I have over ten years' experience in Primary education around Northamptonshire, the majority of which as a key stage two teacher, so I am familiar with the relevant issues and challenges that schools face. As Overstone Primary continues to grow, I will have some of the expe
riences of larger schools to share to support our own successful growth.
Prior to teaching, I worked in trend analysis and forecast modelling for a major kitchen supplier, leading a team supporting manufacturing, buying, marketing and sales departments to optimise their efficiency and keep supply chain costs down. I developed customised modelling tools for the company, as well as adapting and optimising tools such as Excel and Access to support analysis of large sets of data and presentation of findings and results. The data sets in schools tend to be smaller, but I have found these skills useful for a wide range of analysis tasks in educational settings.
I also have many years experience running small to mid-sized improvisational theatre events, providing creative as well as logistical leadership to groups of volunteers, across multiple days at sites around the country.